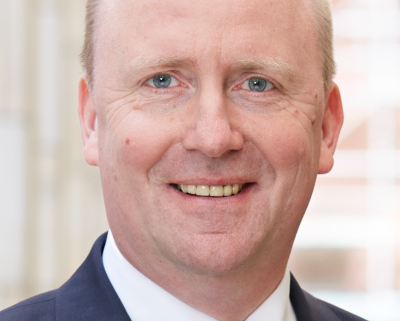 Uwe Becker
Mayor and City Treasurer, City of Frankfurt am Main
Uwe Becker, born 31.07.1969, Roman Catholic, is married and a father of twins. He graduated from the "Ziehenschule" in Frankfurt in 1989. After completing his basic military service, he trained as a banker at Frankfurter Sparkasse, where he worked as a personnel officer until 2004.
In 1995 he successfully ran for the city parliament in Frankfurt's town hall Römer. From 1999 to 2001 he was first deputy chairman of the parliamentary group CDU, from 2001 chairman of the parliamentary group CDUand from 2004 also managing director until July 2006. In the CDU Uwe Becker is deputy chairman of the district association Frankfurt am Main, regional chairman of the local political association (KPV) Hessen and deputy federal chairman of the KPV of CDU/CSU.
He has been a member of the City Council of Frankfurt am Main since July 2006, initially until July 2007 as Head of Social Affairs, Youth and Sports. In April 2007, he furthermore was elected city treasurer and re-elected in 2012. Since July 2016 he has been Mayor of the City of Frankfurt am Main. At the same time, as city treasurer, he continues to be responsible for the city's finances, municipal holdings and church affairs. In April 2019, in addition Uwe Becker was appointed anti-Semitism commissioner of the State of Hesse by the Hessian state government.
Uwe Becker is a member of the supervisory boards of the Mainova AG, the Verkehrsgesellschaft VGF, the Messe Frankfurt GmbH and the Stadtwerke Frankfurt Holding as well as of the airport company Fraport AG. He is also President of the Friends of Tel Aviv University (TAU) in Germany and Governor on the Board of Governors of the TAU, the Honorary President of the German-French Society, a Member of the Executive Board of the German-American Steuben-Schurz Society, a Member of the Executive Board of the German-Israeli Society in Frankfurt, a Member of the Board of Trustees of the Praunheimer Werkstätten Foundation and the Lebenshilfe Frankfurt Foundation, a Member of the Executive Board of Frankfurt Main Finance e.V., as well as a member of numerous other social, sporting and social associations, foundations and institutions, and families of the Teutonic Order.